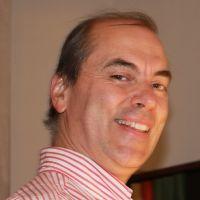 Celebrating 100 Years: Strengthening Our Core Mission and Fostering Innovation and Inclusion
In 2025, the Medieval Academy of America will be celebrating its centennial. Founded with a focus on Western Europe, "to conduct, encourage, promote and support research, publication and instruction in Mediaeval records, literature, languages, arts, archaeology, history, philosophy, science, life, and all other aspects of Mediaeval civilization, by publications, by research, and by such other means as may be desirable" [Articles of Organization, 1925], the MAA continues to respond to new ways and methods of understanding medieval cultures, as well expanding geographies to encompass a truly global Middle Ages. A Centennial is an occasion to celebrate past achievements in the organization and strengthen its core mission, but also to take account of shifting perspectives and new goals for the next hundred years.
In April 2019, the Centennial Committee, commissioned in 2016 by Carmela Franklin, and chaired by Richard Unger, presented an impressive, forward-looking plan designed to ensure a healthy future for our organization, and many of the long-term recommendations have already been implemented (e.g., expanding K-12 engagement; establishing a development committee; cultivating digital resources) or are in progress (reforming election procedures and governance; enhancing inclusivity and access; supporting careers outside academe). The report also foresaw a series of events and a publication that would mark the centennial year in 2025, and the time has come now to start planning in earnest. I will thus be convening a special Centennial Implementation Committee to oversee public programs and other initiatives, as well as publicity for the 2025 calendar year.
I want to encourage you to consider organizing special programing in your own communities and institutions to recognize the presence of medieval artefacts or medievalism in our midst, and to foster interest in the complexity of the Medieval worlds we study. You may be contemplating exhibitions of medieval artefacts, documents, manuscripts—physical or virtual, lectures and symposia, online educational projects, and perhaps medieval-themed films and performances. We encourage those of you who teach to engage your students in public projects. While the Annual Meeting in Boston will be a significant focus of our celebrations in 2025, we want to showcase your celebrations wherever you live and work, throughout the year.
Confirming the long-term goals outlined in the Centennial Committee report to strengthen our core mission while fostering innovation and inclusion, I wanted to make you aware of initiatives that have recently been approved and implemented or are in the process of being considered by Council. At our recent meeting, we approved in principle, a proposal that will invest additional resources to support the editorial team of Speculum, which represents the gold standard in the publication of the highest quality of research in all fields of medieval studies. The journal has begun to invest in a new generation of medievalists by recruiting three early-career scholars of color who will help the Review Board keep abreast of, and properly evaluate new scholarship in critical race studies and global history. To ensure that scholarship published in Speculum reaches a broader audience, Editor Kate Jansen has initiated an innovative collaboration with the Smithsonian in which significant scholarly articles from our journal are presented in a more accessible format in the Smithsonian magazine.
In a period in which graduates of medieval studies disciplines face an increasingly precarious job market a significant priority for Council is how we support our emerging scholars in all fields of medieval studies find suitable careers not just in academic institutions but also in a variety of alternate careers. An ad hoc committee, chaired by Laura Morreale, has begun to explore available data about job openings in medieval studies disciplines to gauge the state of the academic market and help us begin to strategize how we can retain a vital medieval studies presence on university campuses, but also how we equip our students to thrive as medievalists in other careers.
I want to conclude by announcing a truly transformative initiative that has just been approved by Council with seed money for its first year of operation. Under the leadership of Afrodesia McCannon, the Mentoring Program Committee has formulated a tripartite action plan to support the success of emerging scholars, particularly from underrepresented communities. There will be a Mentorship Training Program that will support robust and efficacious mentoring relationships; a Virtual Review Workshop, designed to prepare individuals in the mentoring program for tenure review or the job market for the first time; and a Summer Research Program (starting with a pilot in 2022) aimed at nourishing a new generation of medievalists by stimulating an interest in medieval studies among undergraduate and early graduate students.
This last initiative is squarely focused on the future of medieval studies, and I am convinced that if we can focus more attention on stimulating interest in the Middle Ages among undergraduates, as well as the public, we may make some headway in supporting medieval studies disciplines on our campuses, even as we rethink what it is to be a productive medievalist beyond academe.
All these initiatives require careful stewardship of our existing resources as well as the cultivation of new funds from donors and foundations, and I am grateful for the work of our new Development Committee, under the leadership of Carmela Franklin, and the Finance Committee, led by our treasurer Aden Kumler.
Thomas E. A. Dale, President