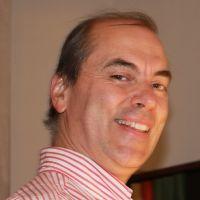 As I write this letter, many colleagues are taking vacation time; some may even be travelling abroad for field research postponed by the pandemic. I wish you all safe travels and hope you will have both productive time for research and downtime for reflection and replenishment.
On a daily basis, we continue to hear news of grave concern to our community of medievalists. A millennium after the launching of the Crusades by Christian rulers of Europe to recapture the Holy Land after more than four centuries of Muslim rule, inhabitants of present-day Israel–Jews, Muslims and Christians alike–continue to suffer from a tragic loss of life from military actions rooted in the rival claims on the sacred space of Jerusalem and centuries of religious prejudice. In North America too, anti-Semitic attacks are on the rise, and in the city where I grew up, London, Ontario, 200 km to the west of Toronto, a horrific act of anti-Muslim violence was perpetrated recently when a white youth used his pickup truck to slaughter four members of a revered local Muslim family out for an evening stroll. We are also learning of horrific discoveries of hundreds of unmarked graves that are shedding new light on the shameful practices of Catholic residential schools designed to "re-educate" indigenous children in the Christian faith and Western learning. This may seem to have no medieval connection, but I am reminded of how the non-Christian "monstrous races" that were associated with the wondrous East and with Africa on medieval mappaemundi were relocated to the Americas in the age of discovery and used to justify settler colonialism and the erasure of indigenous cultures. At the University of Wisconsin where I teach, we are only beginning to give proper recognition to the "medieval" effigy and burial mounds on and around campus, dating back to the eleventh to thirteenth centuries, and we are learning to acknowledge that the university itself was built on the ancestral lands of the Ho-Chunk Nation forcibly seized in the 19th century.
There are also events that hit much closer to home as professional medievalists. Many of our members signed an open letter of support for Mary Rambaran-Olm, currently Provost's Post-doctoral Fellow at the University of Toronto, and a scholar of race in early medieval English literature and culture as well as whiteness in medieval studies. Dr. Rambaran-Olm has repeatedly faced despicable personal attacks online for taking courageous anti-racist stances in her research and public scholarship. It is particularly dispiriting to learn that the letter circulated to express support for Dr. Rambaran-Olm was high-jacked to orchestrate personal attacks against her and several signatories by certain individuals who identify themselves as medievalists. On behalf of the Academy, I want to condemn in no uncertain terms these personal and demeaning attacks and express my strongest support for the groundbreaking research Dr. Rambaran-Olm and others who work on race within medieval cultures as well as the historiography of medieval studies and its supporting institutions. I also want to recall the Academy's Statement on Diversity and Inclusion, which affirms that "we aim to foster an environment of diversity, inclusion, and academic freedom for all medievalists," and in particular for students and junior faculty that we affirm their right "to receive supportive, professional mentoring that respects their intellectual freedom and personal integrity."
It is perhaps not surprising that attacks on medievalists of color are becoming ever more frequent, particularly in an increasingly polarized political atmosphere in North America and Europe. An alarming development within the United States is the proposal or passing of legislation that seeks to ban the teaching of Critical Race Theory (hereafter, "CRT"). Without ever having read the primary scholarship of CRT and its applications, proponents of these new state laws are weaponizing the term to critique the teaching of the history of race and racism in America, which they believe teaches students to "hate America" and see white Americans as "inherently racist." Such politicians and their supporters thus misunderstand or deliberately obfuscate the primary aims of critical race scholarship to expose prejudicial laws and practices in American society and its institutions that continue to reinforce racial discrimination in contemporary society. In medieval studies CRT has proven to be a very crucial and helpful tool for exploring aspects of systemic racism that have deep medieval roots —e.g., casting religious and ethnic Others as "monstrous races"; associating skin color and physiognomy with climate, geography and character, or dictating how and where ethnic and religious minorities can live, or who can be legally enslaved. There is healthy debate about how to characterize pre-modern race and racism and distinguish modern from medieval concepts in responsible and thoughtful ways that are attentive to cultural differences in distinct times and places, but there is now broad consensus that race and racism need to be considered as central questions in teaching and research of medieval cultures and the historiography of medieval studies. CRT offers frameworks that demonstrate the value of studying the medieval past in order to understand the complexity of race and diversity today.
These ruminations on recent events prompt me to conclude with a consideration of the role of advocacy in the Medieval Academy's programs and public statements. While the primary role of the Academy is to promote scholarship in medieval studies and awareness among the general public of medieval cultures, we are increasingly called upon to take actions which stray into the realm of politics. The Council has recently had many provocative and challenging discussions about how and when the Academy should respond to current events and actions in the public sphere. Over the past year, we have been adhering to a policy that requires a unanimous vote from Council to sign on to or approve any public statement issued on behalf of the Medieval Academy of America. This is a high bar, which has broad support among Council members, but when there are disagreements over the kind of concrete actions we should advocate our organization and our members to take, we often risk not commenting on matters that demand our response as medievalists. The Council decided at the Annual Meeting in April to revisit our Advocacy Policy and explore alternate structures for addressing advocacy, including the possibility of establishing an Advocacy Committee that could advise Council on strategic priorities and help us go beyond statements of solidarity and approbation to translate words into concrete programs. I am grateful to council member Hussein Fancy for agreeing to take the lead on this crucial council priority in the fall. In the meantime, we have put on temporary hiatus our practice of having the Council compose or support advocacy statements of other organizations, and I will respond as President to pressing issues with the guidance of the two Vice-Presidents and our Executive Director. As always, I welcome your input on these questions and thank you for your support.
Thomas Dale, President, Medieval Academy of America
tedale@wisc.edu