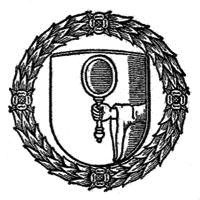 The July 2017 issue of Speculum will soon be available on the University of Chicago Press Journals website. The forthcoming issue will include the following articles:
Carmela Vircillo Franklin, "Reading the Popes: The Liber pontificalis and its Editors" (Presidential Address)
Sebastian Sobecki, "A Southwark Tale: Gower, the 1381 Poll Tax, and Chaucer's The Canterbury Tales"
Catherine Anne Bradley, "Song and Citation in Two-Voice Motets for Saint Elizabeth of Hungary"
Deeana Copeland Klepper, "Pastoral Literature in Local Context: Albert of Diessen's Mirror of Priests on Christian-Jewish Coexistence"
James Morton, "A Byzantine Canon Law Scholar in Norman Sicily: Revisiting Neilos Doxapatres' Order of the Patriarchal Thrones"
Lisa Collinson, "Welsh Law in Thirteenth-Century Sweden: Women, Beasts, and Players"
The issue features more than seventy-eight reviews, including:
Robert Mills's review of: Robert S. Sturges, The Circulation of Power in Medieval Biblical Drama: Theaters of Authority.
Debby Banham's review of: David Hall: The Open Fields of England.
Kimberly Lynn's review of: Seth Kimmel, Parables of Coercion: Conversion and Knowledge at the End of Islamic Spain.
Ann W. Astell's review of: Chad D. Schrock, Consolation in Medieval Narrative: Augustinian Authority and Open Form.
John M. Ganim's review of: Thomas A. Prendergast, Poetical Dust: Poets' Corner and the Making of Britain.
Anthony Kaldellis's review of: Alexander Sarantis, Justinian's Balkan Wars: Campaigning, Diplomacy and Development in Illyricum, Thrace and the Northern World, A.D. 527-65.
The July issue will also include Fellows Memoirs and the proceedings of the 2017 Annual Meeting, held at the University of Toronto on April 6-8.
To access your members-only journal subscription, log in to the MAA website  using your username and password associated with your membership (contact us at info@themedievalacademy.org if you have forgotten either), and choose "Speculum Online" from the "Speculum" menu. As a reminder, your MAA membership provides exclusive online access to the full run of Speculum in full text, PDF, and e-Book editions – at no additional charge. MAA members also receive a 30% discount on all books and e-Books published by the University of Chicago Press, and a 20% discount on individual Chicago Manual of Style Online subscriptions. To access your discount code, log in to your MAA account and click here. Please include this code while checking out from the University of Chicago Press website.