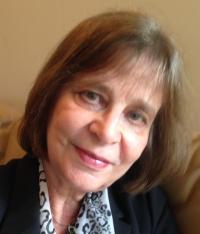 Dear members of the Medieval Academy of America,
When I had the honor of accepting the nomination as Second Vice President in 2018 the word pandemic evoked for me a long-distant past or far-away regions. Now we are all living through one of the worst pandemics in history, and we have to find ways of surviving and coping. The organizers of the 2020 annual meeting at UC Berkeley, Maureen Miller and Katherine O'Brien O'Keeffe and their team, showed what this coping could look like: with amazing speed and efficiency they managed to transform a good part of the program into Zoom meetings. Speakers and session chairs adapted quickly and generously, and although we could not meet and chat in person, the intellectual excitement was palpable as we all participated in little rectangular boxes, our new normal, it seems.
The Medieval Academy is made up of many groups: a permanent staff and a large number of volunteers serving on over twenty committees. We are all working together, trying to provide assistance and encouragement in this time of crisis. An extraordinary anonymous gift has made it possible for us to pay the annual membership fees of all of our members who at present do not have full-time faculty positions, which is almost 50% of our total membership. As we all know, medievalists work in many different professions. As we move forward, we want to know more about all the different pathways medievalists have embarked on, and this is why Laura Morreale and I are starting a project that we hope will contribute to making us aware of the many different ways medievalists work: a series of blogs written by medievalists in a variety of professions. How have their paths developed? Is their medieval expertise useful in their current professions? What advice can they share? Look for these blog posts to begin soon.
Our two recent webinars exemplify two of the directions the Medieval Academy wants to pursue more explicitly in the future: "In and Beyond the Digital: Career Pathways for Humanists" featured a digital specialist from the NEH, Hannah Alpert-Abrams, who presented the many avenues of digital work in the humanities, for both research and job development. There are many professions out there that many of us may not even know about and that would be happy to use the special skills of medievalists. The webinar and the forthcoming blog are part of our initiative to highlight and find new ways to support medievalists who are not working in traditional teaching positions. The second webinar "The Mother of All Pandemics: The State of Black Death Research in the Era of COVID-19," organized by Monica Green and Winston Black, exemplifies our goal of including areas of the world that have not always been at the forefront of medievalists' interests: experts on China, Africa, and the Ottoman Empire as well as medieval Europe shared the stage, drawing on recent DNA research, archeological finds, and many different artifacts to compose a nuanced picture of the centuries of the Black Plague in relation to our current pandemic. As did so many sessions at the 2019 meeting at Penn with its global focus, this model of interdisciplinary cooperation showed what can be achieved by bringing together people from many areas of expertise. A big thank you to all the organizers and panelists. As I embark on this year of my presidency, I am hopeful that we can all weather this crisis together through the team work and openness that have characterized my first two months on the job. Take care and stay safe!
Renate Blumenfeld-Kosinski, President