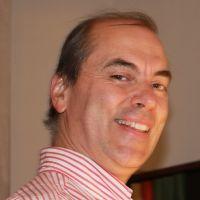 Dear MAA Members,
As I write to you for the first time as President, I wanted to thank my immediate predecessor, Renate Blumenfeld-Kosinski, for her stalwart leadership during a challenging year, and to our colleagues at the University of Indiana-Bloomington, who organized such a successful and thoughtful program for our recent Annual Meeting—among the best attended meetings in our recent history. I am also grateful for the continuing support of our Executive Director, Lisa Fagin Davis, to Katherine Jansen and the editorial board of Speculum, and to all the officers, staff, Councilors, and committee members who work so hard to implement our programs. I want to single out for special thanks the members of last year's Inclusivity and Diversity Committee—Afrodesia McCannon, Andrea Achi, and Joseph Salvatore Ackley, who developed the important initiatives that the MAA has just begun to implement.
Let me briefly introduce myself and some of the priorities I will be working on with the Council this year.
Born and raised in Canada, I studied art history at the University of Toronto and the Johns Hopkins University. I taught at Columbia University between 1990 and 1999 and have been on the faculty of the University of Wisconsin-Madison since fall 1999. Starting with my dissertation and first book, I have had an abiding interest in the interconnections between medieval Europe and the Eastern Mediterranean. While my initial interests focused on the ecclesiastical politics and the cult of the saints in Aquileia and Venice and cultural appropriations from the Eastern Roman (Byzantine) empire, I have shifted my interests over the past decade to explore Venice's place within the broader networks of cultural encounter within the "global Mediterranean" and further afield. Another facet of my research, explored in my recent book, Pygmalion's Power (Penn State, 2019), concerns the capacity of Romanesque sculpture—including reliquary portraits, monsters in cloister capitals, theophanies in portals–to convey the intensely somatic spirituality of medieval European Catholicism. My current research project considers the visualization of race and cultural encounter in medieval Venice in the thirteenth and fourteenth centuries, focusing on San Marco and the Palazzo Ducale.
We live in a moment in which medievalists are called to address systemic racism within medieval European culture and past scholarship on the Middle Ages, but also to confront increasingly common misrepresentations of the medieval past to support white nationalist agendas in the present. As President, I would like us to secure long-term funding to sustain the excellent initiatives that we have just begun to implement, including the Mentoring Programs Committee to recruit and support first-generation and early career BIPOC medievalists, the Article Prize in Critical Races Studies, the Inclusivity and Diversity Research Grant and Book Subvention Program, and the new mentoring program for emerging scholars joining the Speculum Board. I believe that the longterm sustainability of medieval studies also requires investing in public-facing initiatives that make high-quality medieval studies resources accessible to a wide range of constituencies. Improving accessibility to high-quality Medieval Studies means supporting and showcasing digital resources and continuing to sponsor public programming online. Equally important are the programs aimed at K-12 educators. At the state level, we need to support programs in the schools that provide resources to teachers that contribute to a better understanding of the global Middle Ages and what the medieval past can tell us about current issues and institutions.
We also need to think strategically about how we support medieval studies in institutions of higher education. I would like to see the Academy help make the case to Deans for the vital necessity of retaining and even adding medievalist faculty positions on our campuses. At the same time, we need to think outside the box and support the diversity of careers that medievalists are productively engaged in beyond academe. We will benefit from collaborating with CARA to support innovative public outreach to build support for Medieval Studies in our communities.
As the Medieval Academy is committed to transforming itself into a more inclusive organization, we also need to reform our bylaws to foster greater transparency and agility in decision-making and advocacy, so we can be more responsive to current events and systemic challenges that impact our membership. I will be working with our Executive Director, Lisa Fagin Davis, our Vice-Presidents Maureen Miller and Robin Fleming, and an outside consultant to revise the governance structures that have been in place for over fifty years. I also look forward to working with the newly constituted Development Committee to think about how we can support strategic initiatives with targeted funding and individual donors.
I wish you all a healthy and productive summer and thank you for supporting the Medieval Academy of America. Please do not hesitate to contact me with your ideas and aspirations for the future of the Academy (tedale@wisc.edu).
Thomas E. A. Dale, President