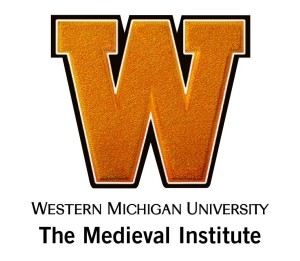 As always, the Medieval Academy of America will have a strong presence at the 2017 International Congress on Medieval Studies  (May 11-14).
1) The Friday morning plenary, sponsored by the Academy, will be delivered by Leor Halevi (Vanderbilt Univ.). His topic will be "Artifacts of the Infidel: Medieval and Modern Interpretations of the Sacred Law of Islam" (Friday, 8:30 AM, Bernhard, East Ballroom). Two related sessions  organized by Prof. Halevi will take place on Friday at 1:30 PM (Session 276) and 3:30 PM (Session 335). Both sessions will take place in the Bernhard Brown & Gold Room.
2) On Thursday at 3:30 PM, the Graduate Student Committee is sponsoring a roundtable titled "To 'Gladly Teche': Becoming Great Teachers in Graduate School" (Session 113, Schneider 1280). The GSC reception will take place immediately afterwards, in Fetzer 1055.
3) The Committee on Centers and Regional Associations (CARA) is sponsoring two panels this year. The first, "Teaching a Diverse and Inclusive Middle Ages," will take place on Friday at 10 AM (Session 182, Schneider 1120). The second, "Career Diversity for Medievalists: Insights from Outside the Academy," will take place on Saturday at 1:30 PM (Session 404, Fetzer 1045).
4) The annual CARA Luncheon will take place on Friday at noon (Bernhard, President's Dining Room). If you would like to attend as a representative of your program or institution, please register online. There is no fee to attend, but pre-registration is required. All are welcome!
5) Finally, we invite you to stop by our staffed table in the exhibit hall to introduce yourself, transact any Medieval Academy business you may have, or pick up some chocolate to keep you going during those long afternoon sessions.
See you at the 'Zoo!