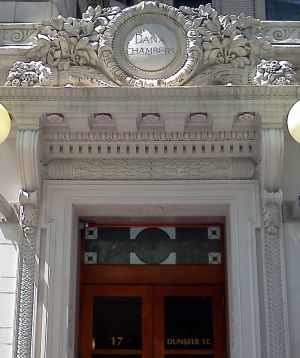 Big changes are afoot at the Medieval Academy office in Cambridge. As of 1 May, the business of the Academy is being tended to by Acting Executive Director Lisa Fagin Davis, while Jacqueline Brown has returned to the office to serve as Acting Editor of Speculum and Director of Medieval Academy Publications. As of 1 June, you will find them, along with the rest of the staff, at the Academy's new office at 17 Dunster St., just a few blocks from our former Mt. Auburn St. home.
Please make note of our new address:
Medieval Academy of America
17 Dunster St., Suite 202
Cambridge, Massachusetts 02138
Our phone and fax numbers are unchanged.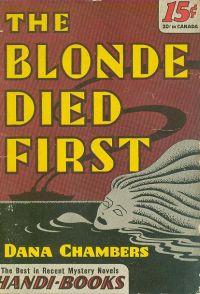 We were intrigued to learn that the building, also known as Dana Chambers, was built in the late nineteenth century as a private dorm for Harvard students who didn't want to live in the Yard. A little more internet research revealed the even more intriguing news that "Dana Chambers" is the pseudonym under which Albert Leffingwell (Harvard Class of 1917) published several pulp novels with titles such as The Blonde Died First and Someday I'll Kill You.
Stop by the new office anytime and keep an eye out for those Dana Chambers novels! We'd love to have a few for our library.