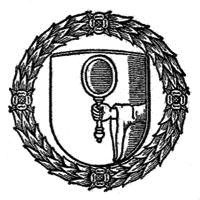 Speculum's partnership with The University of Chicago Press begins with issue 91/1 (January 2016). The transition is well underway: the first Chicago issue is now in production, and members can expect to have access to print and on-line versions early in the new year.  From the editorial standpoint, the change-over has been seamless. The sharp-eyed reader will notice a few differences in the page layout, but, overall, the editorial team has been amazed at the apparent ease with which Chicago has produced a journal that looks and reads like any recent Speculum.
The transition to The University of Chicago Press will bring several positive changes. Readers can expect one or two color images in each print issue (as well as the full-color issue online).  In addition to print copies, online access to the full run of the Journal, and issues in downloadable e-Book formats, MAA members will receive discounts on Chicago Press publications as a benefit of their MAA membership, including 30% off all books (print or e-Book) published and distributed by the Press and 20% discounts on the online edition of The Chicago Manual of Style and selected journal subscriptions. In terms of authors' rights, The University of Chicago Press supports and encourages authors' own efforts to promote and disseminate their works.  There is no embargo for social media sites like Academia.edu or the author's home page, or any deposit that supports peer-to-peer sharing of information. Further information about these benefits can be found on Chicago's Speculum page, and details about the discounts will be available there early in January.
All aspects of submitting to Speculum, as reviewer or author, remain the same. Because Chicago uses Editorial Manager, the online submission program Speculum has been using for years, there will be no changes whatsoever to the submission process. Proof of this lies in the fact that Chicago has been overseeing submissions since August, and my guess is that few contributors have even noticed the change.
And the same is true for member access. When the January issue of Speculum appears online during the week of January 4, members will be able to access it through the Medieval Academy portal via their member login, exactly as before, and all back content will be available online.
We are excited about our collaboration with Chicago and look forward to a long-lasting and productive partnership.
Sarah Spence
Editor, Speculum