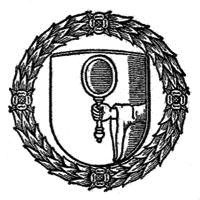 Members can access Speculum online free of charge as a perquisite of membership. The easiest way to do so is through the Medieval Academy website; click here for instructions. You will need to sign into the Academy's website using your member name and password, after which no further sign-ins will be necessary. Once you make your way to the Cambridge University Press Speculum site, you can sign up for Speculum-related notifications if you wish. If not, you can simply read below about what's new.
January 2014: By now, you should have received the print edition of volume 89.1 (January 2014). This issue (and the entire Speculum archive) is available online.
As a new feature of Speculum online, members and subscribers can now read articles in ePub format as well as PDF and HTML. EPub is an article format that sits neatly between PDF and HTML, with hyperlinked footnotes and reflowable text, images, and tables. EPub documents can be viewed on a number of devices, including smartphones and tablets, using an ePub reader such as iBooks, Bookworm, Stanza or MobiPocket, among others. The ePub format will be available for all articles published in 2014 and on.