A Speculum Webinar on "Disease, Death, and Therapy"
14 January 2021 from 12:00-2:00 PM via Zoom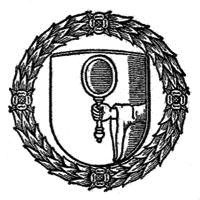 The Medieval Academy of America is delighted to host a Speculum webinar that launches January 2021's themed issue dedicated to the timely topic of "Disease, Death, and Therapy" (vol. 96.1). In ten-minute, TED-style talks each of the five contributors will preview their articles. The discussion will be followed by a Q&A session. The speakers include:
Shannon Gayk on "Apocalyptic Ecologies: Eschatology, the Ethics of Care, and the Fifteen Signs of the Doom in Early England"
Michael McCormick on "Gregory of Tours on Sixth-Century Plague and Other Epidemics"
Hannah Barker on "Laying the Corpses to Rest: Grain, Embargoes, and Yersinia pestis in the Black Sea, 1346–48"
Daniel R. Curtis on "From one Mortality Regime to Another? Mortality Crises in Late Medieval Haarlem, Holland, in Perspective"
Renata Pieragostini on "The Healing Power of Music? Documentary Evidence from Late-Fourteenth-Century Bologna"
The webinar is free and open to the public. Pre-registration, however, is required.
It will be held on 14 January 2021 from 12:00-2:00 PM via Zoom. Please pre-register here for this event.