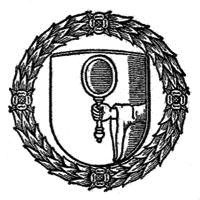 The latest issue of Speculum is now available on the University of Chicago Press Journals website.
To access your members-only journal subscription, log in to the MAA website  using your username and password associated with your membership (contact us at info@themedievalacademy.org if you have forgotten either), and choose "Speculum Online" from the "Speculum" menu. As a reminder, your MAA membership provides exclusive online access to the full run of Speculum in full text, PDF, and e-Book editions – at no additional charge.
Speculum, Volume 92, Issue 1 (January 2017)
Articles
The Case of the Court Entertainer: Popular Culture, Intertextual Dialogue, and the Early Circulation of Boccaccio's Decameron
William Robins
The Practice of Penance in Communities of Benedictine Women Religious in Central Medieval England
Katie Ann-Marie Bugyis
"Who Owns the Money?" Currency, Property, and Popular Sovereignty in Nicole Oresme's De moneta
Adam Woodhouse
Rivers of Risk and Redemption in Gregory of Tours' Writings
Ellen F. Arnold
Ebo of Reims, Pseudo-Isidore, and the Date of the False Decretals
Eric Knibbs
The Enduring Attraction of the Pirenne Thesis
Bonnie Effros
Book Reviews
This issue of Speculum features more than 60 book reviews, including:
David Carpenter, ed. and trans., Magna Carta; J. C. Holt, ed., Magna Carta; David Starkey, Magna Carta: The True Story behind the Charter
Reviewed by James Masschaele
Mary Carruthers, The Experience of Beauty in the Middle Ages
Reviewed by Jacqueline E. Jung
Garth Fowden, Before and After Muhammad: The First Millennium Refocused
Reviewed by John Tolan
Jonathan Hsy, Trading Tongues: Merchants, Multilingualism, and Medieval Literature
Reviewed by Bruce Holsinger
Christina Normore, A Feast for the Eyes: Art, Performance and the Late Medieval Banquet
Reviewed by Peter Arnade
Lucy Freeman Sandler, Illuminators and Patrons in Fourteenth-Century England: The Psalter and Hours of Humphrey de Bohun and the Manuscripts of the Bohun Family
Reviewed by Lynda Dennison
MAA members also receive a 30% discount on all books and e-Books published by the University of Chicago Press, and a 20% discount on individual Chicago Manual of Style Online subscriptions. To access your discount code, log in to your MAA account and click here. Please include this code while checking out from the University of Chicago Press website.
Sincerely,
The Medieval Academy of America