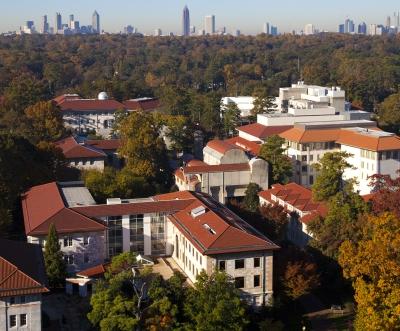 Mark your calendars for the 2018 Annual Meeting, to be held on March 1 – 3 at Emory University (Atlanta, Georgia). More details here. The Program and registration will be available in the coming months. We look forward to seeing you in Atlanta!
We are delighted to announce that the 2019 Annual Meeting will take place at the University of Pennsylvania (Philadelphia, PA) on March 7 – 9. The Meeting was originally to have been hosted by the University of Colorado at Boulder, but due to unforeseen circumstances the University was obliged to retract the bid. We are very grateful to the community of medievalists at the University of Pennsylvania for stepping in on relatively short notice. The Call for Papers will be distributed in January 2018.
The 2020 Annual Meeting will take place at the University of California, Berkeley, on March 26 – 28.
If your institution is interested in hosting the 2021 Annual Meeting, please contact Executive Director Lisa Fagin Davis for information about submitting a proposal. Ideally, the 2021 host should be located in an easily-reachable locale in the Mid- or Southwest, with meeting and hotel space for 300-400 attendees, institutional support, and a community of medievalists willing to organize and run the conference.