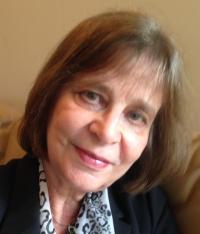 Dear fellow medievalists,
Six months into the pandemic – from which other countries seem to be slowly emerging — nerves are getting frayed in the United States. Professors who normally, around the middle of August, have their syllabuses ready; students who would normally flock into their dorm rooms and bookstores, all are still in suspense: will their institutions reopen? If so, for how long? Adjuncts have seen their jobs evaporate; independent scholars' freelance work may have dried up; most libraries are closed and digital access is usually limited to faculty and students of a given university or college. We are confronted with multiple crises, medical as well as societal and thus have to find new ways to work. At the Medieval Academy we have brainstormed across many committees and constituencies to come up with panels and blogs that speak directly to some of these problems.
As medievalists, we ask ourselves: how can our skills be useful for an understanding of the current pandemic and societal crises? Several of our initiatives are looking at connections between the medieval plague and the effects of Covid-19; others are addressing those of you who are looking for different career paths and need both inspiration and hands-on advice. Two forthcoming webinars draw on the expertise of medievalists in a wide range of professions who will offer ideas and strategies for many different career paths. These paths are the topic of the first set of blogs that have just been published on the Medieval Academy Blog. These posts feature frank accounts of the twists and turns such paths can take and how our contributors have navigated them. Addressing racial inequities in our society is the focus of several other initiatives: webinars on teaching race in medieval studies; new opportunities for research support in the areas of studying race throughout history; and, looking down the road, a new ambitious mentoring program whose goal is to bring new voices into medieval studies and assure that we have a future generation of medievalists that will continue the Medieval Academy's tradition of excellence (see below for more on these new initiatives). What has kept me going during this difficult time is the energy and enthusiasm that have come together in the projects outlined above. It is a joy to work with so many committed members who share ideas, conceive projects, and see them through so that all our members can profit from them.
Renate Blumenfeld-Kosinski
President, Medieval Academy of America