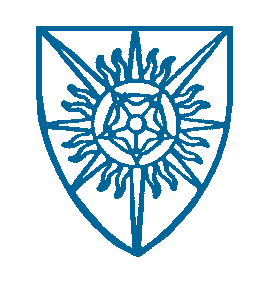 The Medieval Academy of America is committed to being an organization where BIPOC scholars feel welcome, respected, heard, and safe. This commitment requires us to look both inward – at our governance, policies, and committees – and outward – at the scholarship we support, publish, and promote. As we begin the intentional work of diversifying our governance and committees, we are also committed to supporting and honoring scholarship that broadens the chronological, geographical, thematic, and critical dimensions of medieval studies, much of which scholarship is being done by scholars of color. To that end, the MAA Council recently adopted the following three programs proposed by our Inclusivity and Diversity Committee:
1) Article Prize in Critical Race Studies. This new publication prize will be awarded annually to an article in the field of medieval studies, published in a scholarly journal, that explores questions of race and the medieval world. Articles published in 2019 are eligible for the 2021 Prize and must be submitted by 15 October 2020. Click here for more information.
2) Inclusivity and Diversity Research Grant. This research grant of up to $3,000 will be awarded annually to a scholar who seeks to pursue innovative research that will broaden the scope of medieval studies. Applications for the 2021 Grant must be submitted by 31 December 2020. Click here for more information.
3) Inclusivity and Diversity Book Subvention Program. This publication subvention program provides support of up to $5,000 to university or other non-profit scholarly presses to support the publication of books concerning the study of inclusivity and diversity in the Middle Ages (broadly conceived) by Medieval Academy members. Applications, submitted by the publisher, must be received by 31 May 2021. Click here for more information.
Our thanks to our Inclusivity and Diversity Committee (Afrodesia McCannon (Chair), Andrea Achi, and Joseph Salvatore Ackley) for their hard work and thoughtful deliberations in crafting these initiatives.
In addition, the Council recently approved the creation of a Mentoring Programs Committee that will begin work in the summer of 2021, developing programs to recruit, train, and provide guidance to future mentors as well as to envision, initiate, organize, and run an array of programs focused on mentoring of first-generation, BIPOC, and early career scholars. This important initiative was proposed by an Ad Hoc Committee convened by MAA President Renate Blumenfeld-Kosinski and comprised of Maureen Miller (2nd Vice-President), Hussein Fancy (Councilor), Jonathan Correa, Andrea Achi, and Nahir Otaño Gracia, We will have much more to report about this program next year.