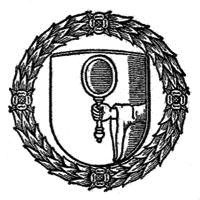 Applications for the two-year Postdoctoral Editorial Fellowship at Speculum are due Oct. 15, 2016.
The Speculum fellowship represents a significant fulfillment of one aspect of the Medieval Academy's continuing efforts to recognize and support extraordinary medievalists in the early stages of their careers. We believe that after the fellowship tenure, the Speculum fellow will be a more experienced scholar and editor and will be an exceptionally attractive candidate for academic positions, as well as for significant publishing and editorial opportunities.
This two-year full-time post at Speculum, which will begin 1 July 2017, offers qualified individuals the opportunity to develop as scholars and editors. The term of the award is subject to the Fellow's acceptable performance of the duties required, as determined by the Editor of Speculum. Fellows will receive:
$43,000 stipend
Health benefits
Special Borrower's privileges at Harvard University's Widener Library
Limited travel funds
Fellows are expected to:
Continue to develop their research program 1 day/ week.
Assume responsibilities for a particular set of editorial tasks at Speculum. These tasks will include, but are not limited to: liaising with book review editors; contacting reviewers; checking citations for accepted articles; proofreading reviews, Brief Notices, Books Received, and Tables of Contents, and entering corrections; proofing full issues of Speculum.
Participate in the cultural life of medieval studies in the Boston area.
Reside in the Boston area during the fellowship period.
Eligible candidates must meet the following requirements and demonstrate the following qualifications:
PhD in some field of medieval studies completed before the end of spring term, 2017, but no earlier than January 1, 2011
Attention to detail and evidence of a high level of scholarly precision, particularly with regards to bibliographic detail
Strong work ethic
Facility with languages
Demonstrated ability to manage large amounts of digital information
The deadline for applications is 15 October. Click here for more information and to apply.