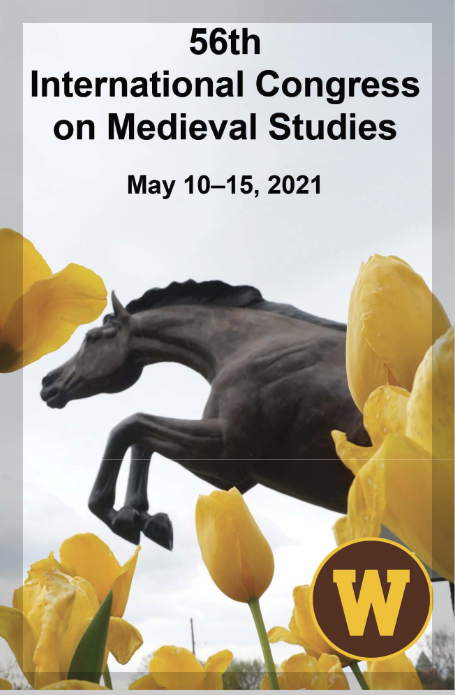 Even though we won't be able to greet you in person this year at the International Congress on Medieval Studies in Kalamazoo, the Medieval Academy of America will have a strong presence at the virtual conference, with lectures, sessions, and roundtables focusing on the Global Middle Ages, DEI, and Anti-Racism (May 10-15).
1) The MAA plenary will be delivered by Sharon Kinoshita (Univ. of California–Santa Cruz), "Marco Polo and the Diversity of the Global Middle Ages" (pre-recorded and available to registrants May 10–15 and May 17–29). Two related sessions organized by Prof. Kinoshita on "Diversity in/and the Global Middle Ages" will take place on Tuesday and Wednesday at 11 AM (Sessions 124 and 179 respectively).
2) The Committee on Centers and Regional Associations (CARA) roundtable on "Diversifying the Medieval Studies Syllabus" will take place Thursday at 3 PM (Session 291).
3) The Medieval Academy Graduate Student Committee roundtable on "Teaching the Middle Ages with Inclusivity and Diversity" will take place on Friday at 7 PM (Session 391).
4) With the Material Collective, the MAA is sponsoring a workshop titled "Race and the Medieval Academy of America," led by Jax Gardner, Arcus Center for Social Justice Leadership, Kalamazoo College. The workshop will take place on Saturday, at 3 PM (Session 436). Attendance will be limited to 20 participants.
All times are EDT. Click here for more information.